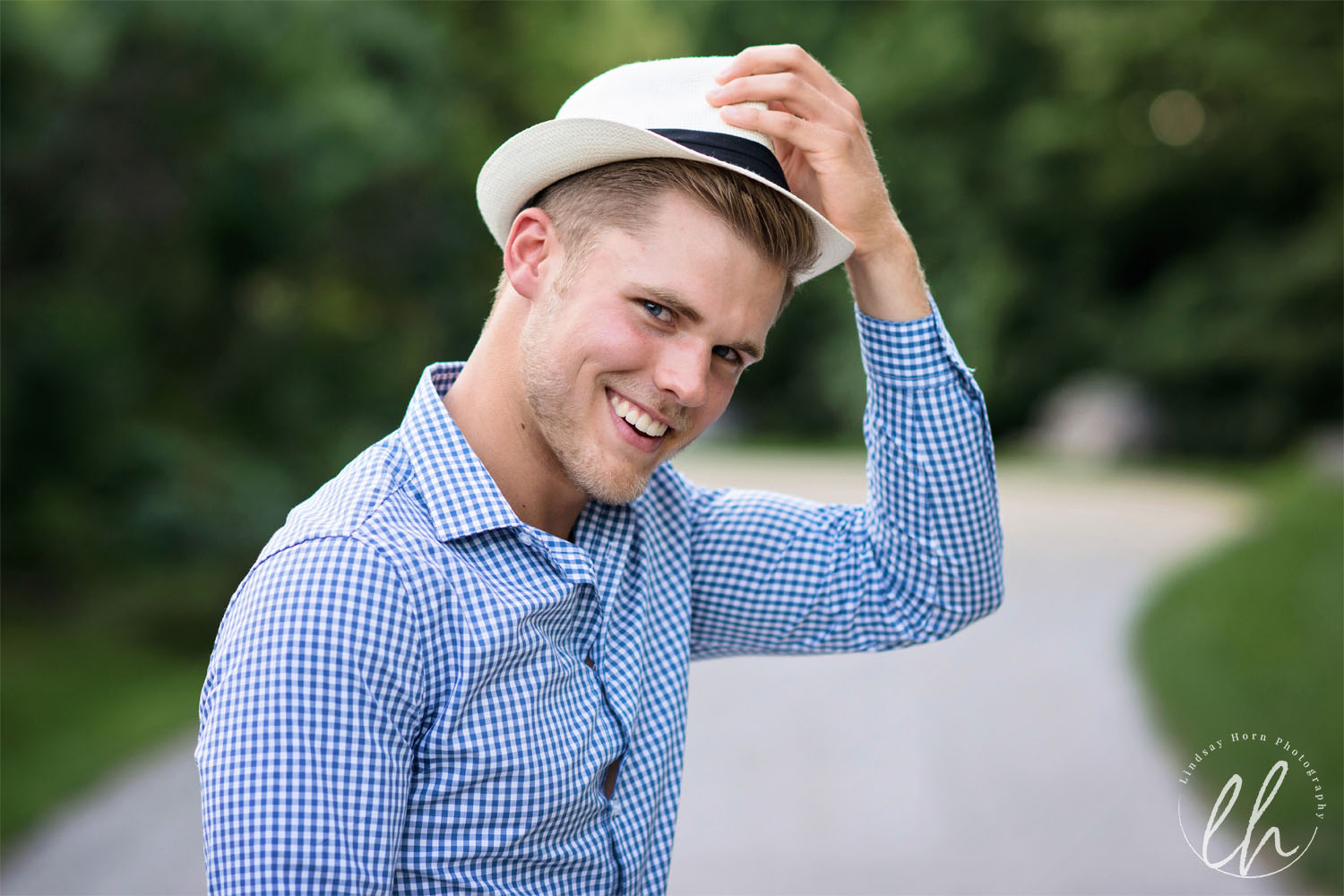 So I made an off-hand post on Instagram a couple of weeks ago highlighting and reminding the greater public that I also photograph senior boys. It turned out to be a hugely popular post, so I thought the topic deserved a little more attention!
Yes, you may see mostly senior girls on my site and social media, and they do make up the bulk of my clientele. However, I truly enjoy photographing the senior boys who book with me! I'm actually a bit of a tomboy myself and was a college athlete, so I feel like I'm able to connect well with the senior guys that I photograph too.
I try to keep my boys' sessions pretty laid-back and efficient - usually a photo shoot is not high on their list of favorite things to do. That's not always the case though, and it's always a blast to work with senior boys who are in to the shoot.
Regardless of their excitement level over the process, ALL of my senior clients want awesome images at the end of the day, and I'm happy to provide that for both my senior boy and girl clients. I have had one senior boy sum this up by saying, "If I have to do them, I want them to be good."
Whether you want something hip and urban or more rustic and natural, this session is still stylized just for you. Want to showcase your sophisticated style in a suit? Do it! Or you can go ultra casual and wear your favorite T and sneakers. There are plenty of stops between those two extremes as well - the point is to capture all things YOU. 
If you are a momma trying to get her son on board with this idea, feel free to share this glowing endorsement from a senior boy: "It wasn't nearly as bad as I thought it would be." :) In all honesty, while I've been sworn to secrecy, most of my senior guys actually say that they had fun! 
The new Modern Session Experience is a perfect option for senior boys who want to keep this process as simple and streamlined as possible. Be sure to check out the Session Info portion of my site and scroll down to the Modern Experience to read all about it! 
To see more examples of senior portraits of boys, head on over to my Senior Guy Gallery!